Dynamic indicator lights are an effective way to communicate machine statuses clearly and quickly  
Indicator lights have long been the visual language of machines. However, traditional indicators are limited—typically offering 3-5 colors to represent a wide range of statuses. Banner Engineering's programmable RGB indicators let you choose from a wider variety of colors and change them as needed. Many RGB indicators also come with pre-defined animations and advanced functions to expand indication possibilities and represent active machine statuses. 
Dynamic statuses are machine or process conditions that are often challenging to convey with a traditional solid color or flashing light.  Examples include machine warmup state, transitional states, take time remaining, fill level, and more.
Advanced indication requires a broader spectrum of color options. More colors allow each status or assembly step to have a unique indication from other steps, eliminating confusion and speeding up interpretation of the signals. 
Additional colors and animations also communicate advanced states visually and intuitively for operators and supervisors alike.  They add nuance to the visual language of your machines, conveying more status information at a glance compared to traditional indicators.
K50 Pro Series
PROGRAMMABLE MULTICOLOR INDICATOR
Programmable all-purpose indicator with a 50 mm dome or flat window provides bolder, brighter status indication.
The K50 Pro Series multicolor indicator allows users to configure color, flashing, dimming, and advanced animations like rotation, strobing, 2-color display, 2-color rotation, 2-color flashing, and chase.
Pro Editor-compatible models allow users to choose from predefined colors and program devices in the field without requiring IO-Link.
Models with IO-Link communication enable almost limitless capacity for custom indication.
Standardize on fewer models that can be customized in-field, saving costs and inventory requirements
Rugged IP66, IP67, and IP69K polycarbonate housing 
Simple wiring plan for easy setup and cost savings
Optional audible alarm provides a distinct, loud notification of status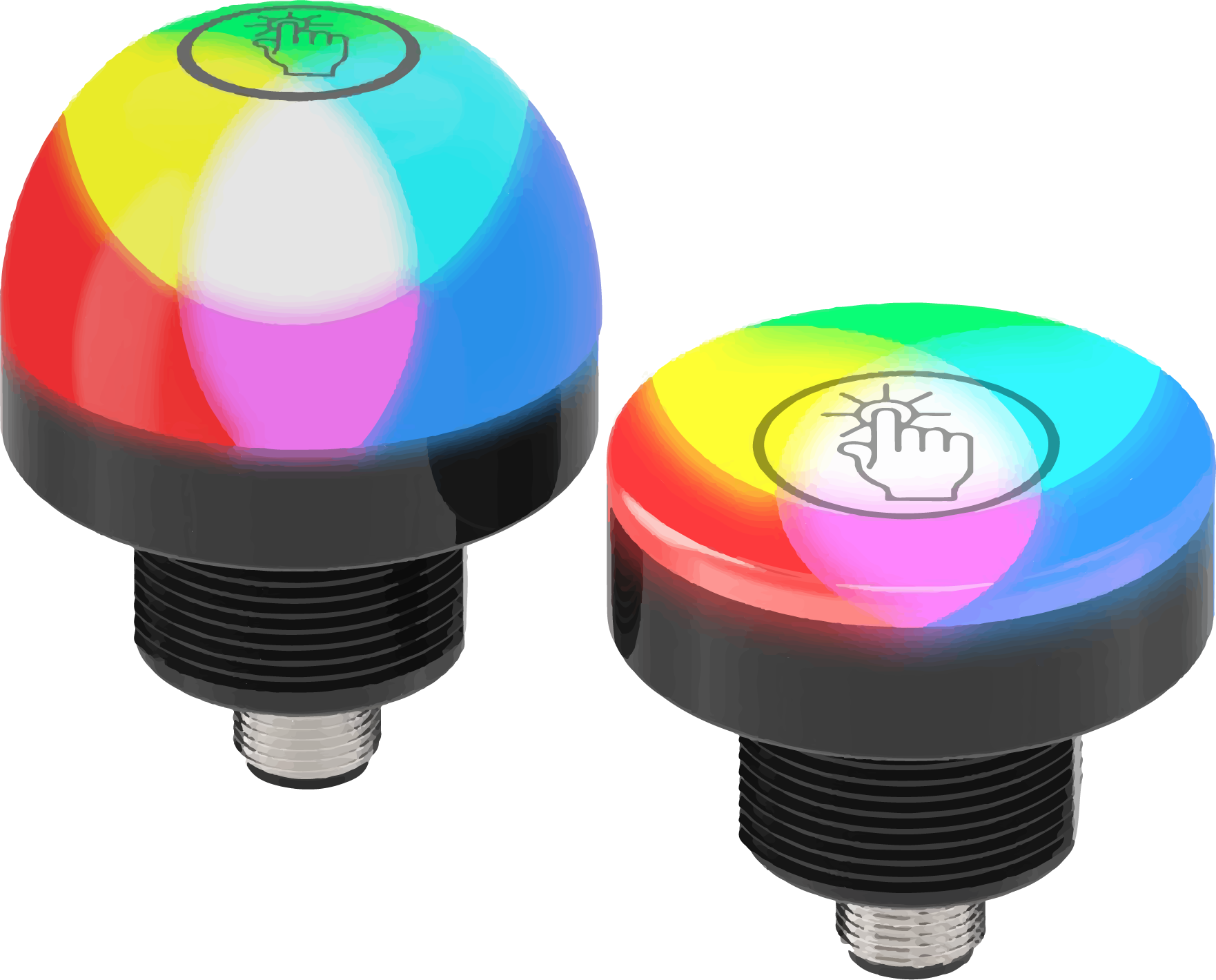 K50 Pro Touch Series
PROGRAMMABLE MULTICOLOR TOUCH BUTTON
K50 Pro touch buttons combine proven touch technology and ruggedness with the added versatility of RGB LEDs.
Bright LED indicators combined with touch-activated switching capabilities
Rugged IP67 and IP69K construction for high-pressure washdown environments
Ergonomic design requires no physical pressure to operate and eases stress on the hands and wrists
IO-Link models have full Pro capabilities managed dynamically by the master, plus individual LED control for full status customization
Sequence mode is included on IO-Link models and can be used to indicate level, takt time, and more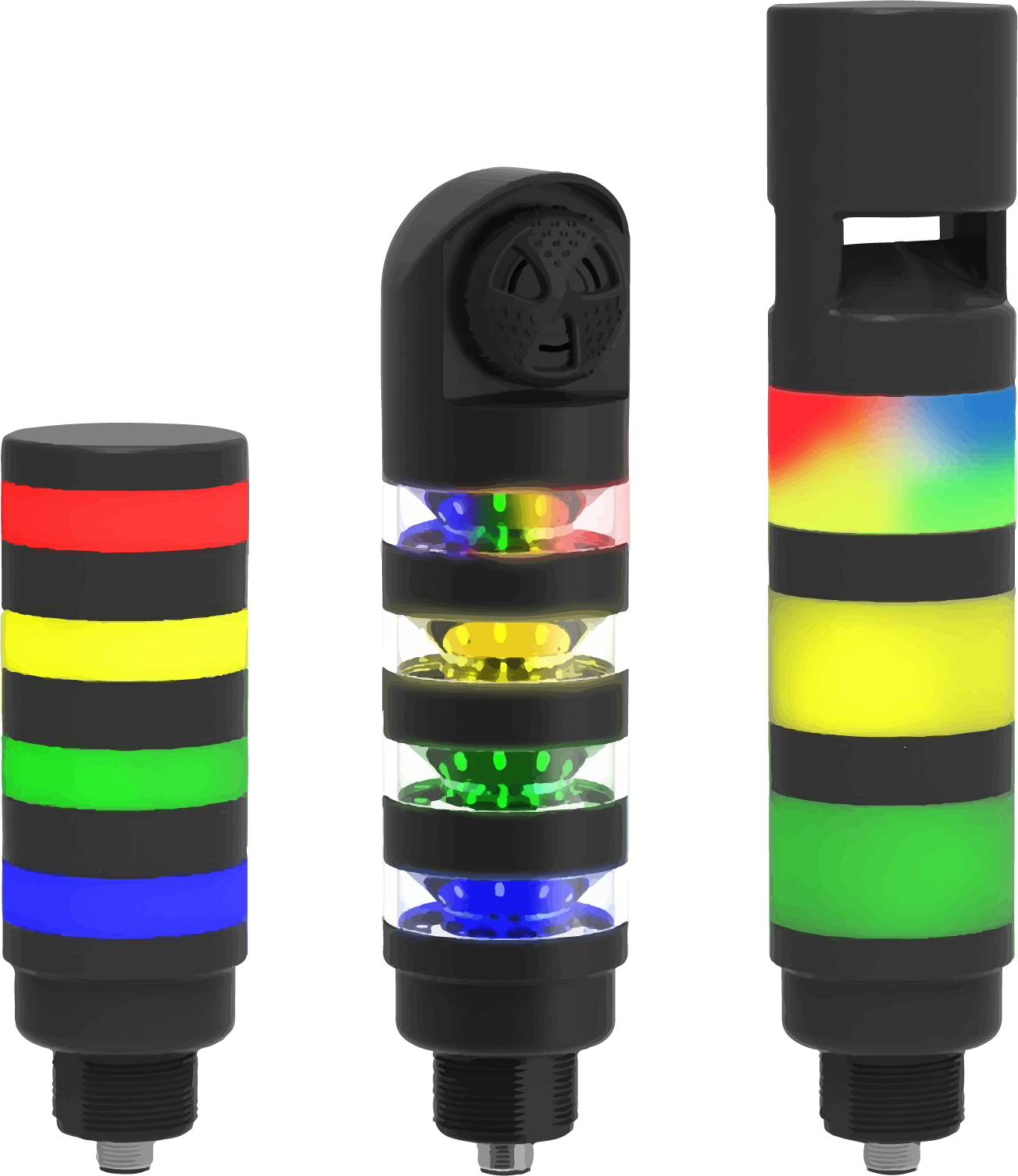 TL50 Pro Series with IO-Link
PROGRAMMABLE TOWER LIGHT
Versatile, self-contained tower lights that provide users with an almost limitless capacity for custom indication by combining the large color options offered by RGB LEDs with the dynamic control capabilities offered by IO-Link communication.
Rugged, cost-effective, and easy-to-install
Parameter and process data options enable fast and complete control of functionality
IO-Link gives full control of color, flashing, rotation, and light intensity, as well as advanced animations
High-visibility, at-a-glance operator guidance, and status indication
Supports up to 10 light segments with the option for an additional audible segment
Audible models available with standard, sealed, or omnidirectional audible element
For more information or a demonstration contact your local Techology Consultant or call 800-228-2790.