In-Series Diagnostics (ISD) allows users to troubleshoot machine safety systems by providing easy access to system data without the need for special equipment or designated cabling. This greatly increases the ability to prevent system faults and quickly correct issues that cause equipment downtime without hiring costly outside experts. In-Series Diagnostics provides real-time status information for each individual safety system to identify the location and nature of any potential problems and sends alerts if a critical event does occur. This innovative, next generation technology is exclusive to safety devices from Banner Engineering.

The secret to the In-Series Diagnostics technology lies within safety devices, such as the Banner SC10 Series Safety Controller, that communicate using the same cables, connectors, adaptors, and inputs connected to the safety controller. This eliminates the need to run individual cables to each device saving time and money. Adding, removing and reconfiguring the order of the connected safety devices is also simple. Followed by an easy safety error-proof configuration prior to system deployment.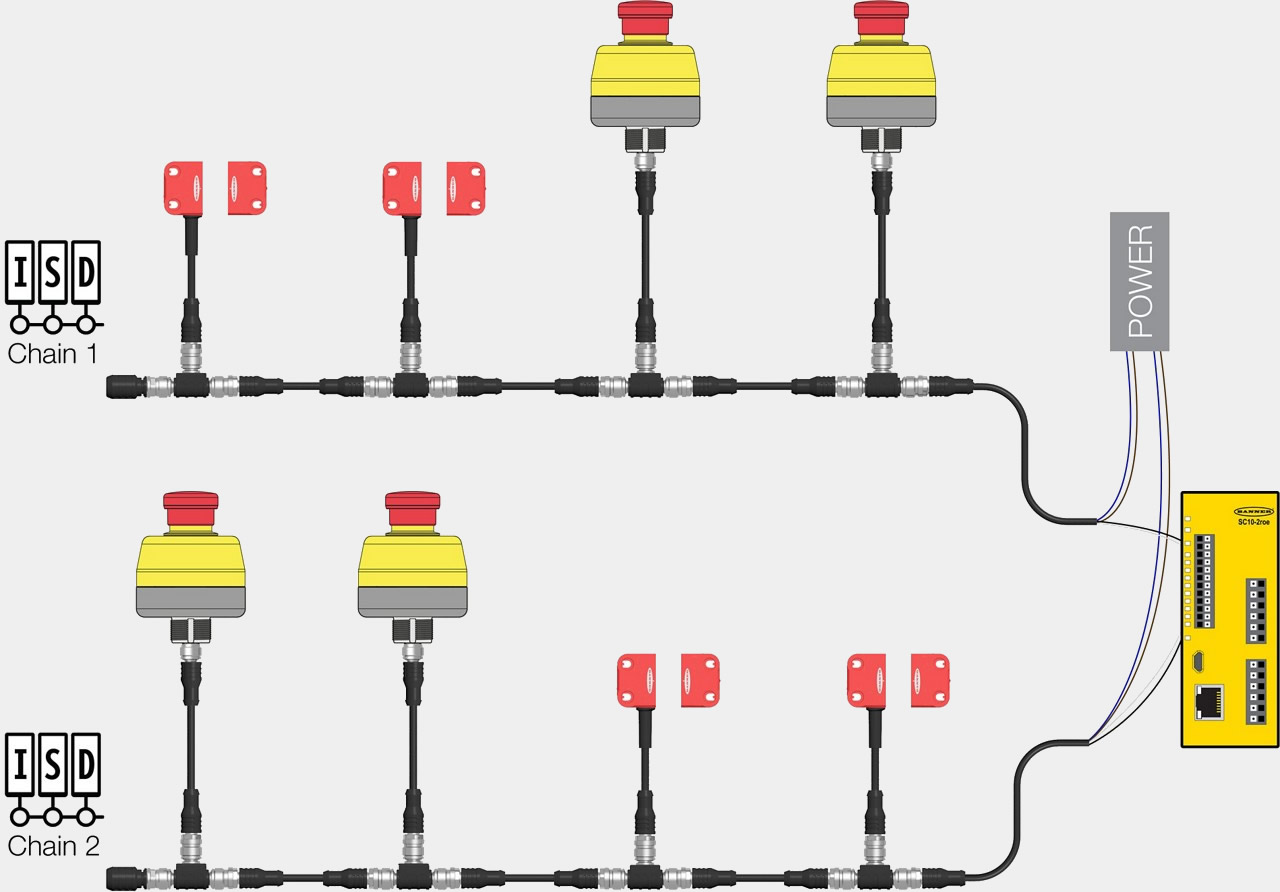 Using an HMI or similar device allows a user to access diagnostic data from up to 32 compatible devices per In-Series Diagnostic chain. Providing the location and status of each device as well as the unique tag value, internal temperature, voltage, and other device-level details. Ready to notify staff via a system alert if a door has been opened, an E-Stop push or other critical event occurrence.
Reach out to your local Technology Consultant or Contact us to schedule a demo to learn how In-Series Diagnostics can improve safety and reliability in your application.