IO-Link and voltage output enables different application scenarios
Turck's inductive sensors perform measuring tasks via the 0…10 V or 2…10 V voltage output or the IO-Link process data. The sensors can also be used as data suppliers for industrial 4.0 applications such as predictive maintenance thanks to IO-Link 1.1 COM 2.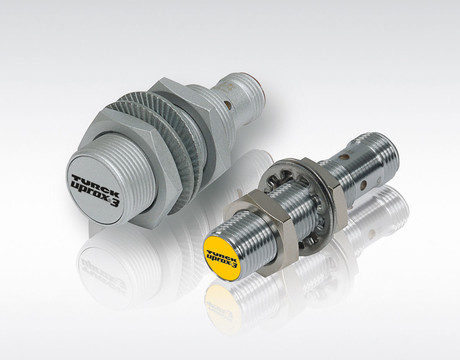 Key Benefits:
IO-Link output and voltage output plus adjustable measuring range ensure universal usage
Simple configuration and communication via IO-Link 1.1
Reduced Downtimes: Diagnostic functions enable Industry 4.0 applications such as predictive maintenance
Internal temperature compensation and linearization ensure that the devices are highly temperature insensitive and highly accurate
The sensors offer 12-bit resolution across the measuring range as well as a variety of functions and parameterization options. In addition to freely adjusting the measuring range, the user can also change the behavior of the switching bit in the process data and the physical switching output in SIO mode, enabling switching functions such as switching windows or adjustable hysteresis.
Contact your local Technology Consultant for more information or call our main office at 800-228-2790.