Designed for an easy to use experience, Banner Wireless Solutions are intended for solving common industrial applications where it's been historically difficult to monitor.  Utilize Banner's Connected Data Solutions and your data is in the cloud giving you a new level of connectivity.  Send a text message to your facilities or maintenance lead, trend temperature and vibration data on critical motors, monitor levels of remote tanks/hoppers.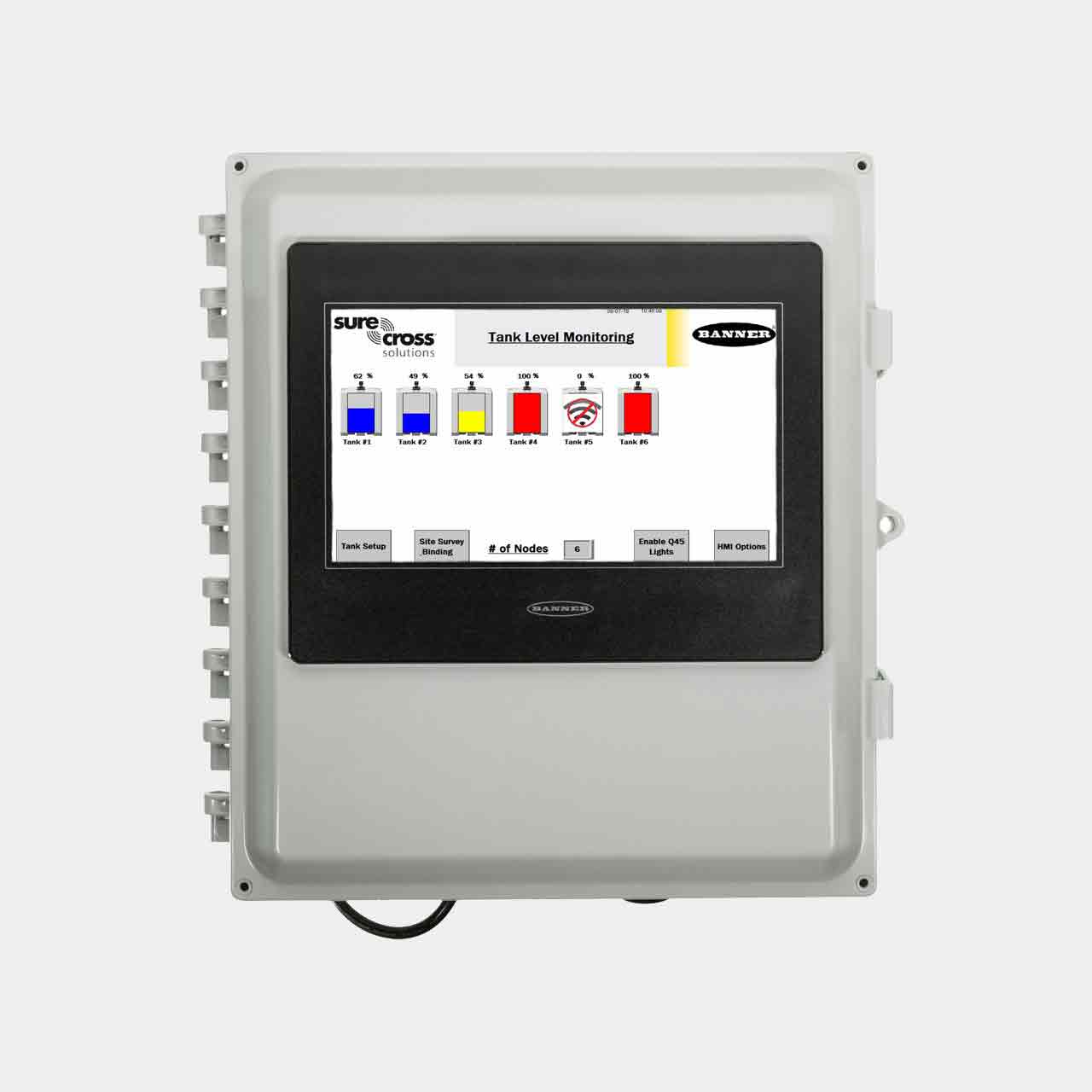 No programming is required.   
❶ Plug in the box. 
❷ Bind/Pair your remote nodes to your system via touchscreen. 
❸ Install the sensors/nodes on your critical applications. 
❹ Start collecting data. 
- Monitor Temperatures, Humidity, Vibration, Pressures, and Tank Levels. 
- Graphical display of collected data, baselines, thresholds, warnings and alarms. 
- Access the raw data right on the HMI or via Cloud-connected  services. 
- View up to 7 days of history or archive over 30 days of data stored as a CSV file. 
- Includes pre-programmed DXM700 wireless controller, 10" touchscreen HMI & 5-port industrial ethernet switch.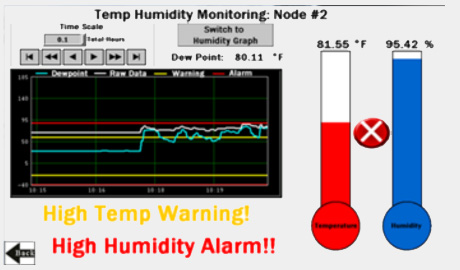 Temperature/Humidity Solutions Kit
Maintain proper temperature and humidity levels throughout your process ensures your efficient operation of equipment, employees remain productive and make sure raw materials are stored properly.   
Vibration Solutions Kit 
Monitor your machine for vibration to reduce downtime resulting from bad bearings, equipment wear. Track machine faults and determine whether the equipment is running and how frequently.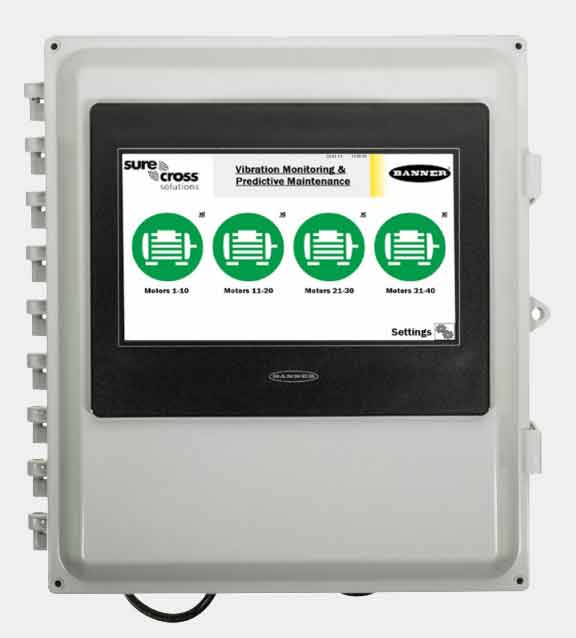 Multi-Hop Vibration Solutions Kit 
Large facilities pose unique problems when deploying any wireless system.  Banner's MultiHop Vibrations Solutions Kit tackle this by using repeaters to extend the systems wireless reach, or to circumvent RF obstacles. 
Tank Level Solutions Kit 
Easily monitor up to 16 remote and mobile tanks/totes.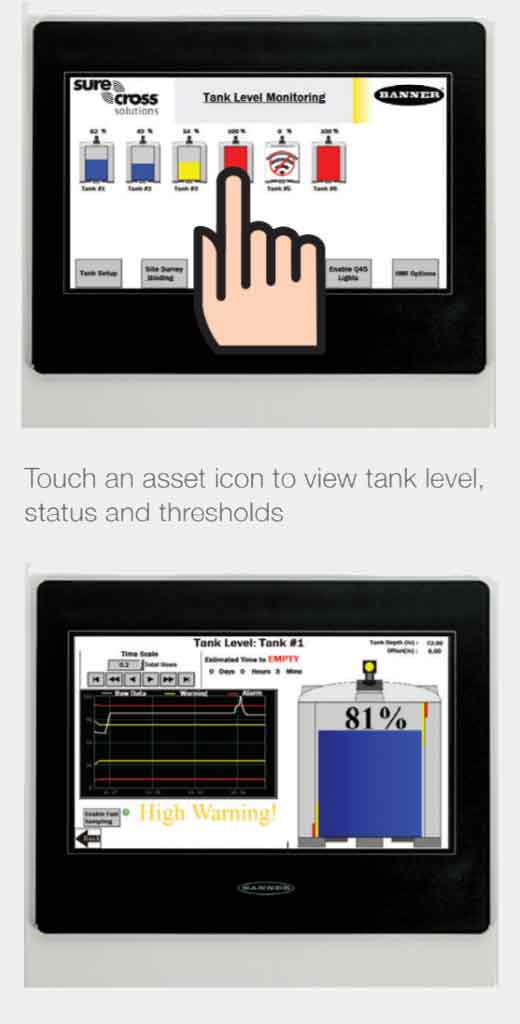 - Reduce downtime by planning tank refills or replacements 
- Prevent hazardous environmental overfills 
- Set alarms to avoid pump cavitation 
- Track and Trend 7-days of data. 
 
Reach out to a local C&E Technology Consultant or Contact Us at 800-228-2790 to see how wireless monitoring can integrate into your applications.