The MP 420 EVOCHAIN is a new energy chain series that combines Murrplastik's latest innovations.
This new Energy chain system is ideal for self-supporting, gliding, hanging and standing applications, as well as for longer gliding travel distances for high dynamics and workload. It is designed and constructed with four proven game changing innovations to make this one of the most intelligent and powerful systems. It has advanced Energy Chain Technology to the highest level offering ease of assembly, durability and noise reduction.
Evolock®
Extremely easy and quick locking with innovative locking slide

Configuration on both sides with cables and conduits with EVOLOCK on the inside and outside bend

Great time-saving as the energy chain does not have to be removed from the guide channel when opening the crossbars

Opening of the crossbars is also possible with mounted gliding shoes from the inside bend or with damping shoes from the outside bend

Visible locking status through acoustic and optical control
Evorack®
Changes in the installed position can be made quickly and easily thanks to the innovative shelf supports that can be opened from both sides
Evocontrol®
Replaceable gliding shoes extend the service life many times over

Wear indicator indicates the on-time replacement of the gliding shoes

Gliding shoes are optional extra
Evoshox®
Low-vibration and quiet unrolling of the energy chain due to innovative two-component damping shoe

Noise reduction by up to 25 dB(A). The test value is based on the comparison with and without the use of the external damper in combination with the internal damper with elastomer damping element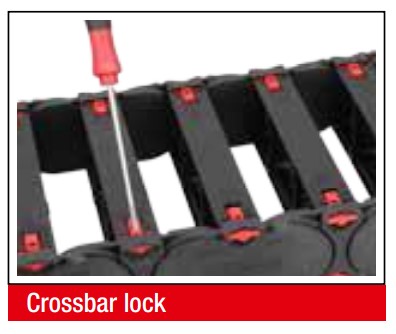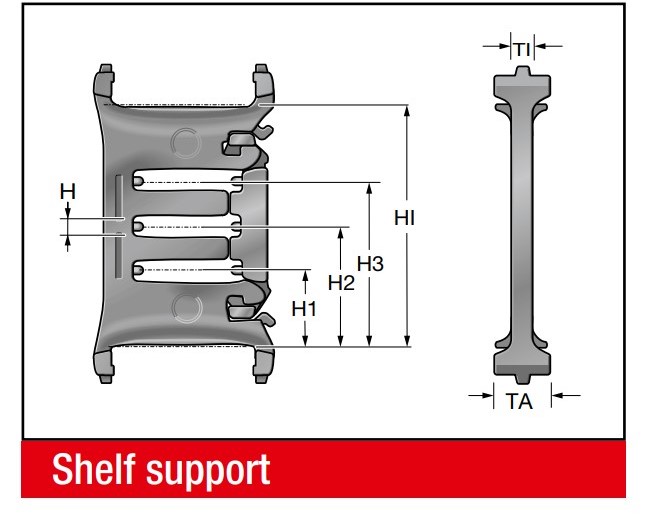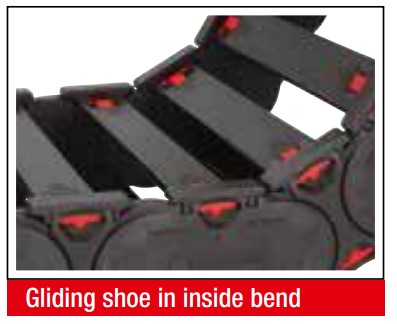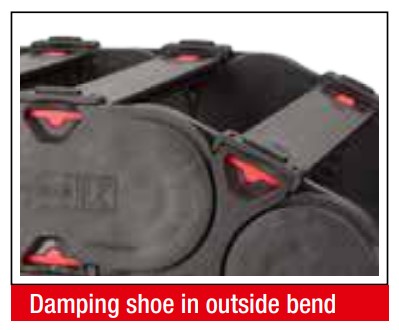 For more information check out the Evochain product data sheet, reach out to your local Technology Consultant or call us at 800-228-2790.