Koganei Pneumatic Cylinders are more compact, longer lasting and far more inexpensive than the competition! Offering several pneumatic product lines like their BC Basic Series, DA Slim Series (Round Body) and C / HC Compact Series to name a few. With such a large selection of bore sizes, stroke lengths, and operational speeds, Koganei can offer the perfect cylinder for almost any application.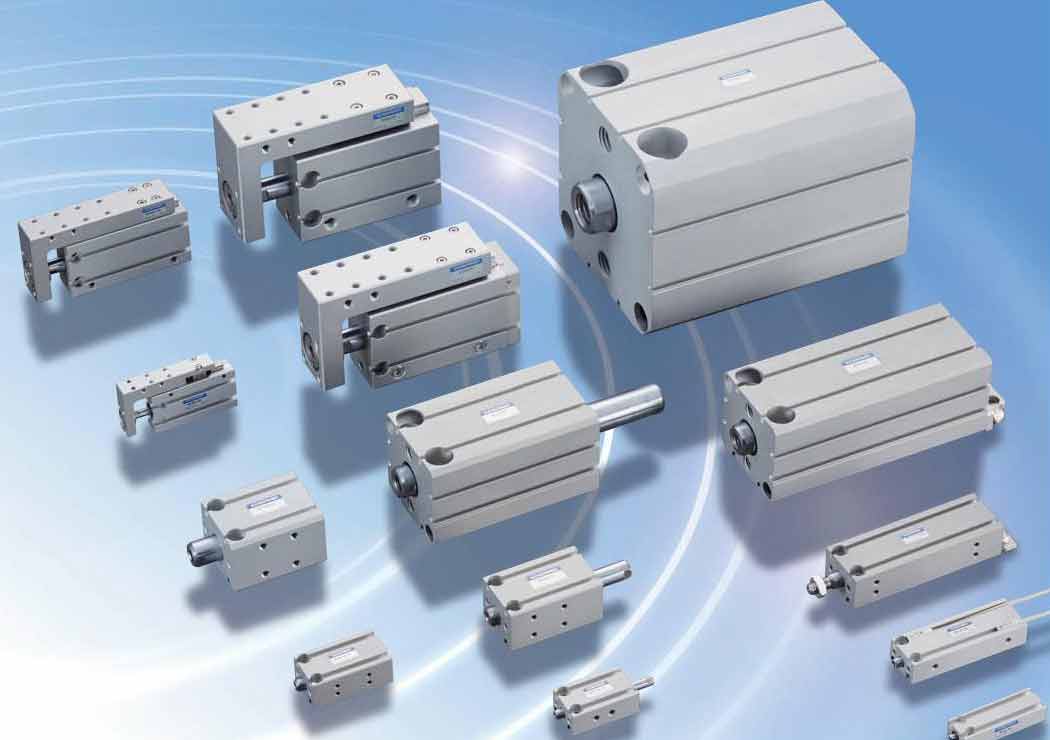 The Basic Series is their newest and most comprehensive product line, one of the most complete product offerings in the industry! It features bore sizes from 6 to 125mm, stroke lengths up to 200mm and speeds up to 500mm/sec. Not only is the Basic Series suitable for high speed applications, but it works well in low speed & low pressure applications as well – as low as 10mm/sec and 4-5 PSI. The Basic Series really shines when it comes to durability! The single & double acting cylinders have been tested to 10-15 million cycles; the guided and double rod cylinders tested to 5 million. Lasting up to 10 times longer than the competition. 
Koganei's pneumatic cylinders really beat the competition when it comes to price! When comparing pricing across several suppliers, take a look at the "package price" – the cylinder, mounting hardware, and sensors. The Koganei cylinder packages can be as low as half the price of the competition!
For more detailed information about these or other innovative products from Koganei, contact your local C&E Technology Consultant or Contact Us at 800-228-2790. Also, check out C&E's Pneumatic Product Moment (PPM) playlist with a new featured video released every Tuesday on C&E's LinkedIn, Twitter and Facebook. 
More Product Information: