Manufacturing facilities are encountering challenges adjusting to the "new normal" as they restart or maintain operations during the ongoing COVID-19 pandemic. Siemens has developed the SIMATIC Real Time Locating Systems (RTLS) to help companies continuously measure distances between workers, provide real time visual feedback to employees regarding their spacing from others and create a log of all movements and interactions over time to improve contact tracing if an employee becomes sick.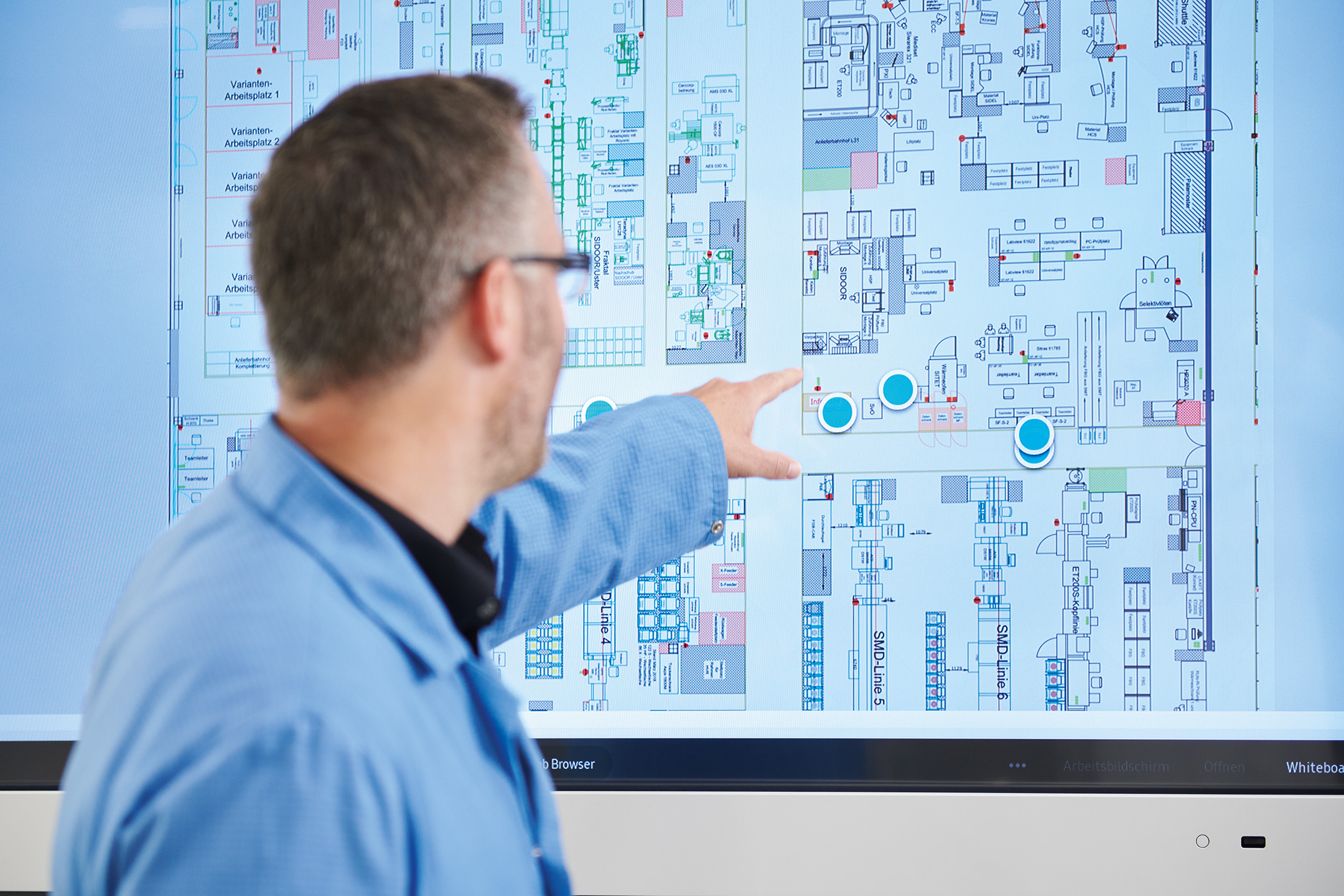 How Does RTLS Work?
RTLS transponders (approx 6 month battery life) are embedded into badges that are worn by all employees. These badges communicate to RTLS receivers that are located throughout the operation facility that continuously track and record workforce movements with accuracy down to 1 foot. Combined with Siemens Digital Twin, this data is collected over time in either on-premises or cloud-based applications and analyzed to identify "hot spots" where employees encounter each other most frequently. This data can help validate a redesign of the entire operation before more costly physical changes are made.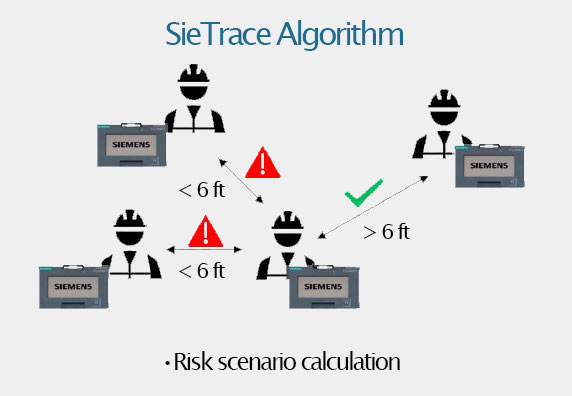 Are Employees Alerted of a Risk Situation? 
When employees encounter a risk situation (e.g., less than six feet apart), their badges will alert them of the situation with a display warning. This is a feature of the SieTrace application that monitors social distancing guidelines in real-time. This not only assist employees to practice social distancing but also provides operation managers data to define dwell time, radius criteria for unsafe risk scenarios, identify hot spots and generate reports to help identify employees who may be at risk from an exposure.
Can RTLS Improve Cleaning Methods?
The cost of cleaning and disinfecting during a pandemic alone can be expensive. Not only for the additional cleaning supplies but also for any downtime that results from additional shutdowns and lost production due to new cleaning procedures or an outbreak. RTLS accurately determines where an employee has cleaned and what areas need extra attention. This provides a focused cleaning approach instead of spending unnecessary time, money and effort disinfecting an entire site.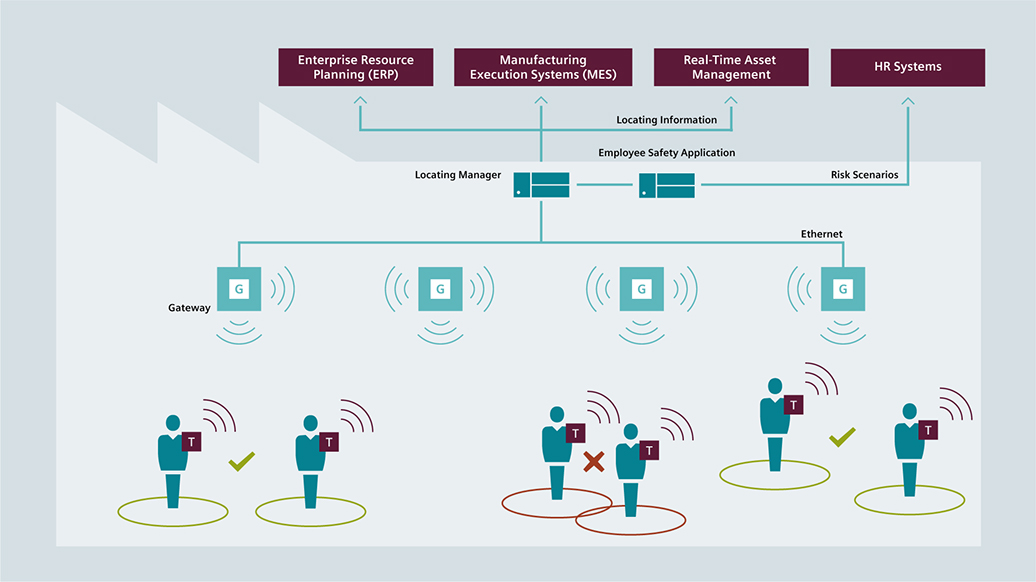 Why Invest in RTLS Technology?
There's a great deal of uncertainty about what the next few months or longer will look like and having the ability to respond quickly with accurate information will be key. This is a fundamental concept that applies even if social distancing practice are no longer applicable. The RTLS infrastructure can be used to improve tasks, such as production control, asset tracking, WIP tracking and other tracking applications. 
Contact Us at 800-228-2790. Our local C&E Technology Consultants are ready and able to help you determine how Siemens RTLS will integrate into your facility to provide accurate data to help protect employees.