Magswitch introduces their new electrically actuated line of automation products – the all NEW ELAY Series! This new product line combines Magswitch's patented core technology with their revolutionary smart tool capabilities and electric actuation. The ELAY product series incorporates functional features like the ability to de-stack thin sheets and a Variable Field Output (VFO) to increase process efficiency while focusing heavily on safety. The fail-safe system keeps the parts connected if a power disconnect occurs without the need for a backup battery. The ELAY series and its smart tool technology are changing the way lifting steel is done.
Magswitch ELAY 1000X6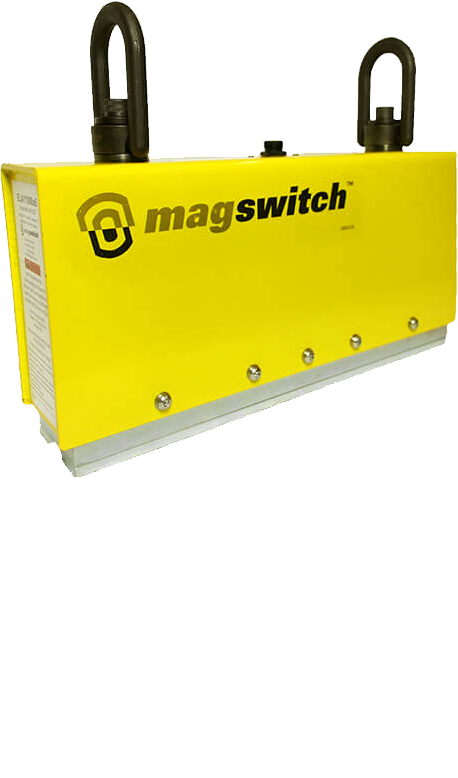 Safer, Stronger, Lighter! The electrically actuated lifter designed with safety in mind! With fail safe Magswitch technology inside, there is no need for backup batteries! The part stays attached. With Variable Field Output, the ELAY 1000×6 can lift and de-stack a wide range of steel in many different thicknesses!
Features & Benefits
• Variable Field Output (VFO)
• De-Stack Thin Steel
• Smart Tool Technology
• Fail-Safe
• No backup battery required
• Power Disconnected – Part stays on!
• Easy button lift and de-stack
• 48 Volt DC
• Control Protocol: CANopen
• Pole Shoes included. Custom options available.
The ELAY 50X5, 30X7 and 30x5 allows even more advantages than ever before! The all new Variable Field Output (VFO) allows the tool to de-stack thin material and optimize performance for your component. Once the part is gripped and separated from adjacent parts, the tool can be switched to full power for maximum performance.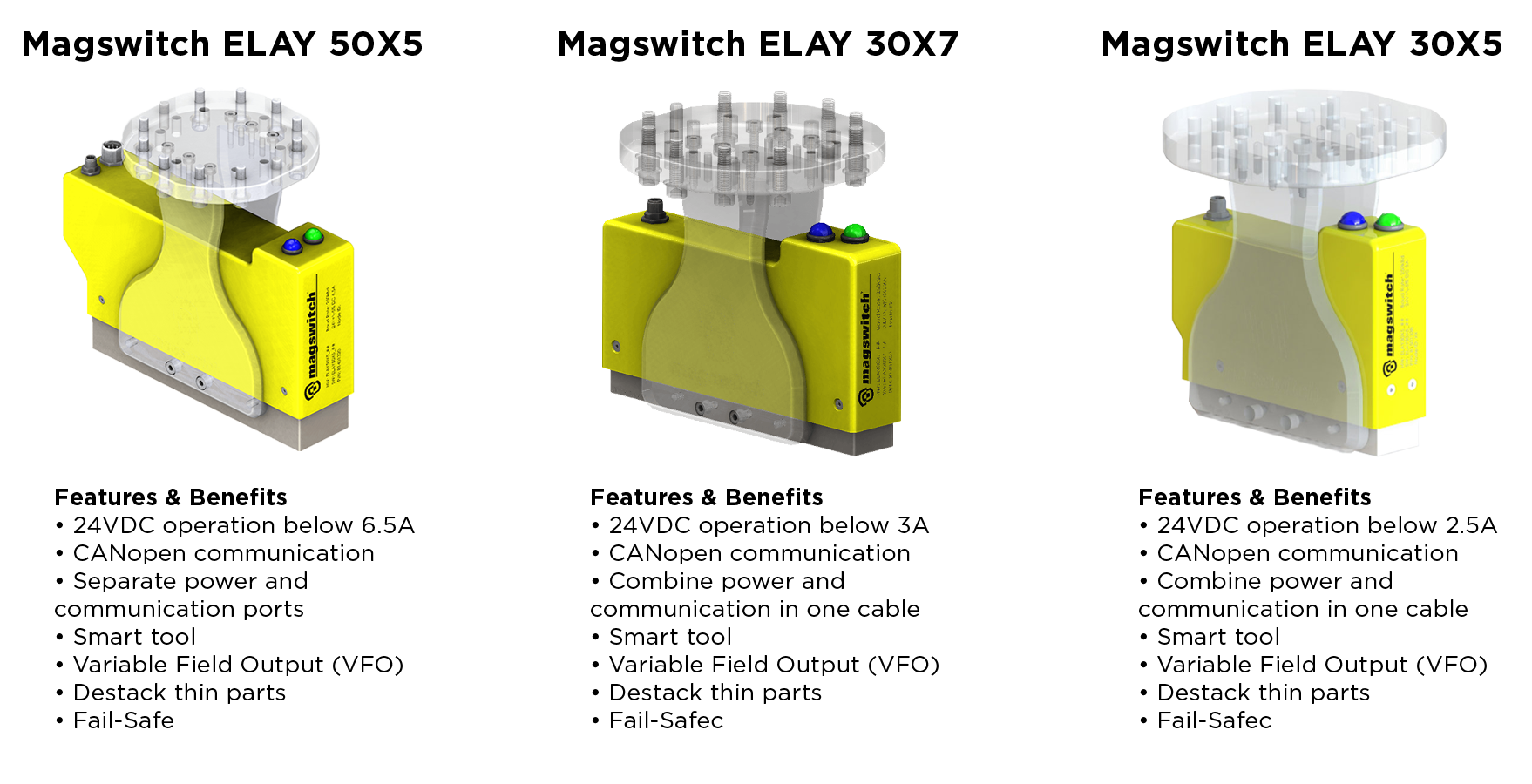 Need more information about the ELAY series?
Simply send us a message via our contact us page and a local Technology Consultant will be in touch shortly.